Multi - Tech Engineering Industries L.L.C. (MTEI) was established in the first half of the year 2007 in Sharjah, United Arab Emirates
Company Strategies
Multi - Tech Engineering Industries L.L.C. is determined and dedicated to achieve and maintain total customer satisfaction at all times, by fully satisfying and accommodating each customer's needs in a timely manner, while supplying the highest quality for all products, along with maintaining high levels of ethical standards.
Developing all MTEI staff and labours' technical skills and capabilities by conducting periodic training on job and outside job.
Continuously upgrading the factory, with regard to the equipment and technologies in use, production capacity and storage areas, to cope with the work load being assumed and executed by MTEI.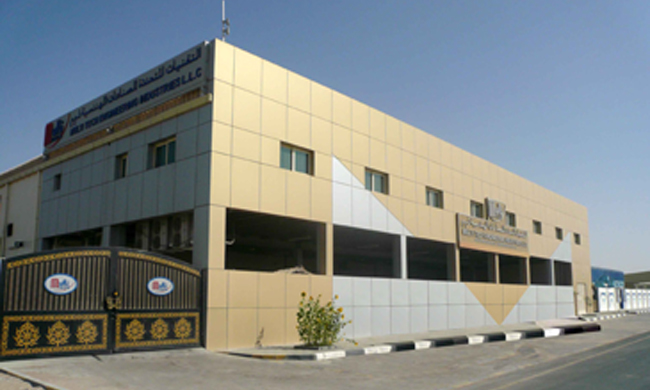 Continuously seeking the development of the business of Multi - Tech Engineering Industries L.L.C. to cover more products and more countries, while strategically planning the steps to be adopted by MTEI at each stage and in each area to ensure preserving the customers' satisfaction.

Multi - Tech Engineering Industries L.L.C. is fully committed towards achieving excellence in it Designs, Manufacturing and Installation processes for all of its products and works by:

Ensuring that its products and works are specifically designed in accordance with each Customer's needs and requirements, delivered and installed properly in line with the agreed schedule, all at the most competitive price.
Ensuring that all Health, Safety and Environment standards and requirements are fully adhered to by MTEI
Ensuring that all Quality Control and Quality Assurance procedures are fully complied to by MTEI
Ensuring that all laws, rules and regulations are followed during fabrication in the factory and at the place of execution
Ensuring that any / all customer's new requirements arising during the execution of the works are attended to by MTEI and accommodated within MTEI works.