Multi - Tech Engineering Industries L.L.C. (MTEI) was established in the first half of the year 2007 in Sharjah, United Arab Emirates
Company Information
Multi-Tech Engineering Industries are equipped with Design, Fabrication and Erection of Wrought Iron, Stainless Steel, Structural Steel, Non-Ferrous castings, .Etc throughout the Middle East...We are one of the leading manufacturer of non Ferrous, Architectural, ornamental and industrial Castings. We, synonymous to quality fabrication and installation of architectural metal products, every Product and services available is right as per the customer's Satisfaction
Cast Aluminum (special decorative features).
Cast Aluminum and stainless steel Staircase, Balcony, Balustrades, Railing, and Fencing.
Aluminum Pergola and Mashrabiyaiscreens in natural finish.
Cast Aluminum Grills.
Cast Aluminum decorative garden furniture.
Cast Aluminum Lamp-post.
Brass Bronze castings..
Zinc castings.
Architectural ornamentation.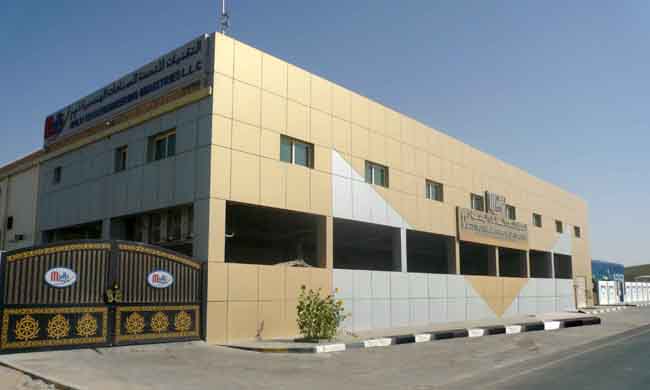 We adopt new generation technologies with latest Computerized Numerical Controlled (CNC) and Water jet High Technology machineries to maintain utmost quality products, in this region which is having a tough competitive market and increasing demand of castings and architectural metal products like aluminum, stainless steel, brass etc. United Arab Emirates is a nation totally depended on oil wealth. Everyone knows that the oil reserve is exhausted over a period of time Considering this fact the Government has taken a bold and wise decision to go in far industrialization, so that the nation can be self sufficient in future even in the absence of oil. The process is on and it is the right time for anybody to venture into industrial development in this region. Even though there are many industries which are good in this Field, we rind there is none better than a Foundry especially for non-ferrous casting.
We are equipped with engraving and cutting architectural designs both in two and three dimensional by using CNC machines, from 1mm to 100mm thick aluminum I-IR Sheets and CNC water jet cut which will enable to cut all type of metals.
Cur new factory building having a covered area of about 54000 square feet is in the New Emirates Industrial City in Sharjah equipped with ail facilities in house,